FINDING STABILITY IN AN UNSTABLE WORLD: WHY THE BUDDHIST TEACHINGS ARE MORE RELEVANT THAN EVER
A Free Online Event with
Ethan Nichtern & Sharon Salzberg
Tuesday, December 19th, 2023 | 6:00pm – 7:15pm ET 
REGISTER NOW
In a world that often feels like it's teetering on the edge, many of us grapple with overwhelming feelings of instability and uncertainty. 
Compounding global conflicts, an intensifying climate crisis, widespread social inequality, and rising economic disparities can lead to a myriad of emotions like fear and anxiety that can leave us feeling untethered and disconnected.
On Tuesday, December 19th, join Ethan Nichtern, Head of Yearlong Buddhist Studies at Dharma Moon, and Sharon Salzberg, one of today's foremost Buddhist meditation teachers, for a conversation on staying grounded, available, and engaged, even when the world is on fire.
During our discussion, we'll explore:
Recognizing crises, whether personal or global, as opportunities for growth and transformation.

Fostering compassion and empathy, even when facing conflict or strong differences of opinion.

Using meditation to work with anxiety, fear, and other destabilizing emotions.

Embracing change as a fundamental aspect of life to help us navigate uncertainties.

How cultivating awareness helps us stay grounded amid life's chaos.

Understanding how our attachments, whether material or emotional, can be sources of instability and how the practice of letting go leads to resilience and less suffering.
Ethan and Sharon will also discuss the upcoming Dharma Moon Yearlong Buddhist Studies program and offer insights on how studying Buddhism can help us show up more fully for ourselves and others during these difficult times.
Sharon Salzberg and Ethan Nichtern
Sharon Salzberg
Sharon Salzberg is a meditation pioneer, world-renowned teacher, and New York Times bestselling author. She is among the first to bring mindfulness and lovingkindness meditation to mainstream American culture nearly 50 years ago, inspiring generations of meditation teachers and wellness influencers. Sharon is co-founder of the Insight Meditation Society in Barre, MA, and the author of thirteen books, including the New York Times bestseller Real Happiness, now in its second edition, and her seminal work, Lovingkindness. In 2023, Sharon is releasing two new books. The first, Real Life, is now available from Flatiron Books in hardcover, ebook, and audiobook formats. The second, Finding Your Way, is a small gift book coming in October from Workman Publishing. Sharon's podcast, The Metta Hour, has amassed six million downloads and features interviews with thought leaders from the mindfulness movement and beyond. Learn more at her website: www.sharonsalzberg.com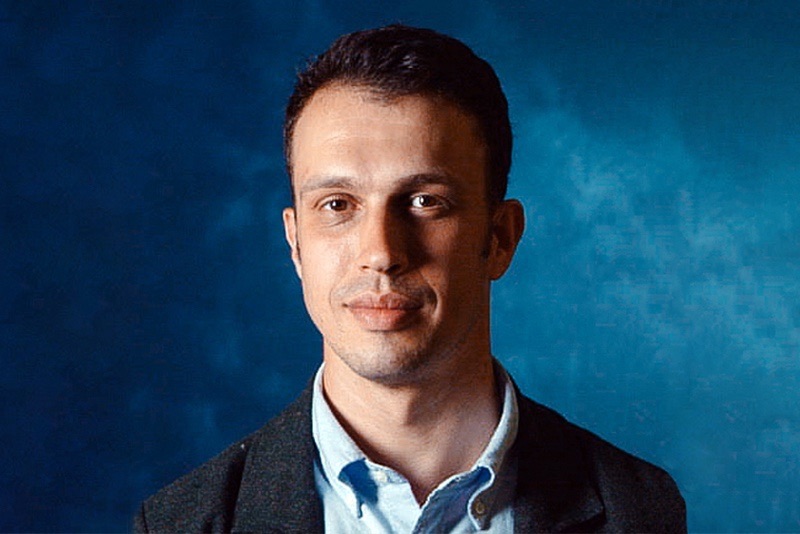 Ethan Nichtern
Ethan is a Senior Buddhist teacher, author, and lecturer. For the past 19 years, Ethan has taught meditation and Buddhist psychology classes and workshops around New York City, North America and Europe, along with working with students privately.
He was formerly on the part-time faculty at Eugene Lang College at New School University and has lectured at Brown, Wesleyan, Yale, NYU, FIT, Antioch and other universities, and as well at many other meditation/yoga centers and conferences around the country and world.
Ethan is the author of the acclaimed book The Road Home: A Contemporary Exploration of the Buddhist Path and his most recent book, The Dharma of The Princess Bride: What The Coolest Fairy Tale of Our Time Can Teach Us About Buddhism and Relationships. He is also the author of One City: A Declaration of Interdependence, and the Novella/poetry collection, Your Emoticons Won't Save You.
He founded and served as executive director (2007-11) of the Interdependence Project, a nonprofit organization dedicated to secular Buddhist practice and transformational activism and arts.
Ethan primarily studied in Shambhala and Tibetan traditions, as well as Theravadan and Soto Zen Buddhism. Ethan is an avid yoga practitioner. He served as Shastri, or Senior Teacher-In-Residence, for the Shambhala Meditation Center of New York from 2010-18.
In 2018, Ethan launched his podcast, The Road Home, available on iTunes, Spotify and wherever you listen to podcasts.

Ethan has been featured on CNN, NPR, ABC/Yahoo News, The New York Times, Vogue.com, Business Insider, Nautilus, and Vice to discuss Buddhism and meditation in the 21st Century. His articles have been featured on The Huffington Post, Beliefnet, Shambhala Sun, Tricycle Magazine, BuddhaDharma Magazine, and Reality Sandwich as well as other online publications.
JOIN THE DHARMA
MOON EMAIL LIST
Add your info below to get news, free content, and special offers from the Dharma Moon team.